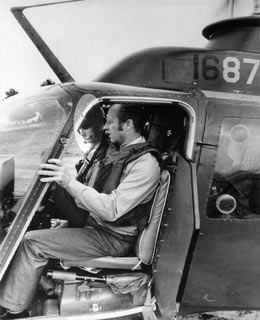 "As an Army officer, [John Paul Vann] demonstrated an extraordinary willingness to risk his life for military gain, which would win him much respect. He had charisma, tremendous energy, and a knack for planning military operations. His upbringing, however, undoubtedly contributed to his serious character flaws. One of the most damaging of these flaws was a penchant for lying."
Mark Moyar,
Triumph Forsaken: The Vietnam War, 1954-1965
(New York: Cambridge University Press 2006), at 173.